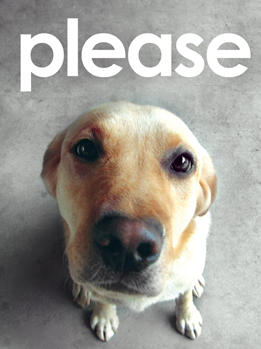 Why should I buy your product? Why should I listen to you? These are questions that go through your customers' minds when they see your website or marketing material. And these are issues that businesses need to address when persuading their potential clients to use their goods and services. Persuasion is not an easy skill to acquire. But if you break it down, there are three key techniques to convince your audience: using emotion, authority and logic. Advertisements, websites, brochures and blogs all use these in one form or another. Let's take a look at what each of these persuasive strategies mean and how they work.
Persuasive strategies

How to apply them

Example

Emotion

Appeal to emotions. You can play on others' feelings of justice, sadness, anger,

nostalgia

and fear. This is most effective when it connects with an underlying value of the reader.

There's no price that can be placed on peace of mind. Our advanced security systems are guaranteed to protect your family so you can sleep soundly at night.

Authority

Appeal to the authority of

person

or an

organisation

. It is how well you convince the reader that you or your company are qualified to comment on the subject.

Our expertise in roofing contracting is evidenced not only by our 100 years in the business and our staff of qualified

technicians,

but in the decades of satisfied customers who have come to expect nothing but the best.

Logic

Appeal to logic, rationale or reasoning. Information may be presented factually and based on statistics. Logic can also be used to enhance your authority by making your company seem knowledgeable.

The data is perfectly clear: this investment has consistently turned a profit year-over-year, even in spite of market declines in other areas.
These persuasive strategies can be used on their own, or in combination with each other. Keep in mind the context, your target audience and objective when employing them. Check out the video below, and see if you can spot how these modes of persuasion are used. Try using them in your next brochure.
Image source:
https://www.pinterest.com/pin/239113061439372391/