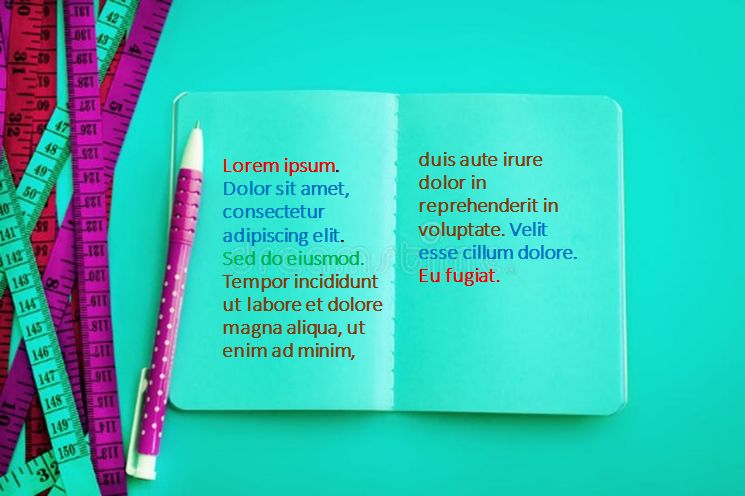 They say variety is the spice of life. Well, it certainly applies to writing too! Varying the length of your sentences not only creates rhythm, but also builds drama. In today's time-starved world, short sentences are generally preferred over long ones. However, making every sentence simple and brief makes it monotonous for your readers.
Just like how a good song has a pleasant rhythm and harmony, it pays to fluctuate sentence lengths with a combination of short, medium and long sentences. Apart from making it pleasing for readers, interspersing shorter sentences with an occasionally long sentence helps to mix it up for your audience, enabling you to better engage readers.
So, writing sentences of varying lengths can draw your audience in, while creating a sound that pleases your readers' ear.
Reference: https://www.facebook.com/GrammarUpdates/posts/the-art-of-sentence-length/1777039942342581/
Image reference: https://www.dreamstime.com/stock-photo-diet-control-concept-background-colorful-measuring-tape-v-vibrant-blue-color-book-diary-notepad-pen-image89626181