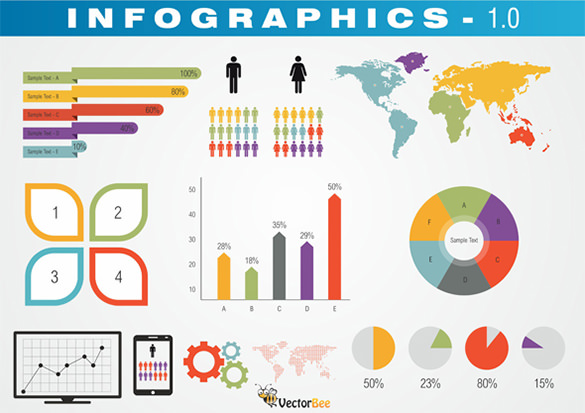 Humans are visual creatures. Did you know that we process visuals 60,000 times faster than text, and that infographics are 30 times more likely to be read than text articles? It's no wonder that the use of infographics has grown by leaps and bounds over the last decade.
So, what exactly are infographics? To put it simply, an infographic collects data, organises it and turns this information into an easy to understand visual, such as a chart or diagram. With most of us struggling with information overload in today's fast-paced word, infographics enable you to convey your information quickly, in a fun way, without a ton of reading. Needless to say, infographics provide a whole lot of benefits for content marketing. They
• can catch your audience's attention;
• allow your customers to understand your message fast;
• raise your brand awareness;
• increase the chances of your content getting shared and going viral on social media; and
• are more persuasive.
Whether its brochures, advertisements, websites or EDMs, infographics can certainly help to jazz up your content marketing material, while helping you to better engage your audience with compelling visuals.
Reference:
https://blog.hubspot.com/agency/science-brains-crave-infographics

Image source:
https://www.template.net/design-templates/infographic-elements/infographic-template/