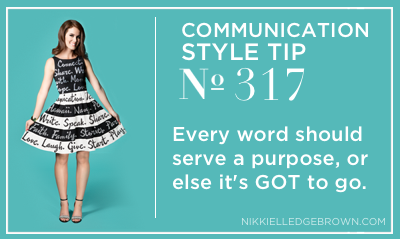 Writing in a bold, direct way can help you to communicate and ultimately persuade more effectively. Whether it's an Electronic Direct Mailer, marketing collateral, press release or website content, tightening up your writing can help your company get noticed and stand out from the crowd.
With readers' short attention spans in today's information-rich world, what you write has to compete for attention from social media and other digital platforms. How can you compete better with more effective writing? Read on to find out.
Write shorter
Readers are impatient nowadays. Cut out unnecessary detail and repetition. Writing concisely shows that you respect the reader's time as more valuable than your own.
Move key insights up
If you don't grab your readers' attention quickly, they'll probably move on to something else before you've even made your key points. So, front-load your key insights. This increases the chances that readers will stick around to see if you can prove it.
Replace jargon with clarity
When you've been in a particular industry for some time, you may unconsciously use technical jargon in your writing. While it may make sense to you as an insider, your layman readers may not be able to figure out what you mean. Explain what you mean in plain English. If you do need to use a technical term to make things clearer, define it first.
Cut out weasel words
What are weasel words? They are words that are intentionally ambiguous, such as "generally" and "most", which make your writing sound weak. Deleting weasel words strengthens your writing, making it sound bolder and clearer.
Avoid passive writing
Using the passive voice can make your writing sound vague and uninteresting. In contrast, adopt an active voice to make it easier to understand. Introduce the subject first. For example, instead of saying "Colgate is recommended by Dentists"; rewrite as "Dentists recommend Colgate".
Harnessing the power of these writing tips can help you to communicate more directly to your audience while making every word count.
Reference: https://withoutbullshit.com/blog/10-top-writing-tips-psychology
Image source: http://www.nikkielledgebrown.com/writing-concisely/